Flower Power for Spring 2018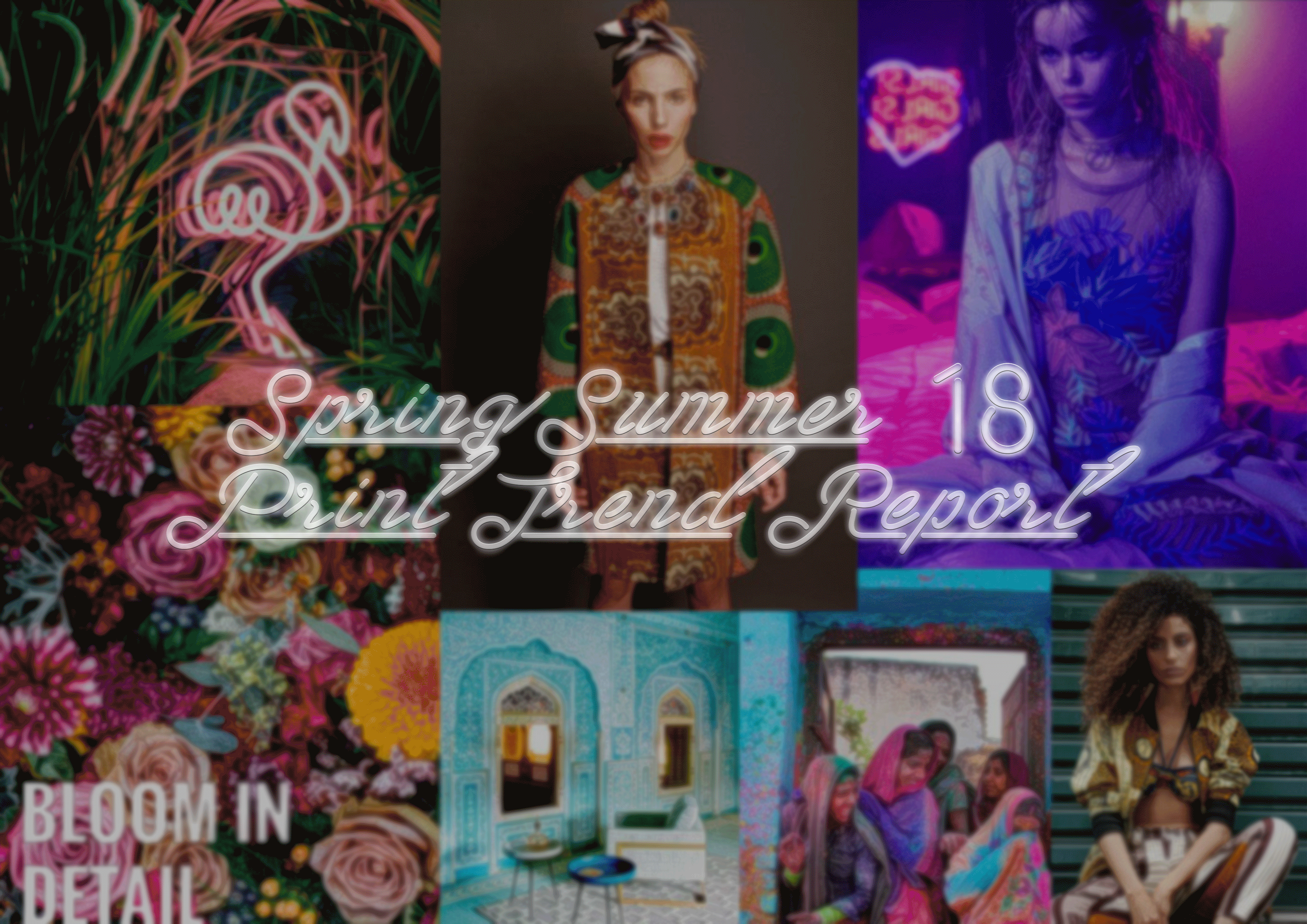 With flowers blooming in our gardens and birds cheerily darting through the air, nature has given the nod for winter to curl up and sleep while spring spreads her vividly woven veil over the world. Spring for me is the sign of rejuvenation which cherishes life inside everything!
The constant change of seasons has introduced us to several trends in the fashion world and while most of them are temporary just like the passing seasons, there are some trends that woo the heart and mind in a way that has a more lasting impact. This time, my heart is all set on #Florals.
This trend had popped up everywhere on the runways for Spring 2018, and I feel it's just too pretty to ignore. With the sun feeling warmer on my cheeks, I have already started looking for separates that are bolder and brighter while my darks are getting stacked up to be stored away until next winter. With florals dominating most of my fashion sense for now, I've expanded on this trend to give you an idea on how you can make your wardrobe spring-ready.
'60s Florals
From soothing pastels to vivid flowers, fashion in the 60's era was enigmatic. Oversized buds, large blossoms and lively colours made one's wardrobe feel alive. Notable fashion houses like Marc Jacobs, Marni, MiuMiu, and Thom Browne have brought back the colour-rich floral fashion of the 60's in ways that make us look forward to them.
Floral patterns of the 60's had very distinctive shapes, colours and sizes. Recent designs are beginning to experiment with changes in these patterns to make them look evocative of the time they have been inspired from, yet modern in design. This helps us embrace florals in unconventional ways, trialing it with a variety of silhouettes and accessories.
How to wear '60's florals in real life: Brighten up your personality with some bold florals! I would suggest showcasing the pattern through one piece in your ensemble to showcase the trend. Pick a bright floral blouse or a pair of beautiful floral-patterned trousers using solid colours for the rest of your outfit. My love for skirts makes me add how lovely a long maxi-skirt can look with vivid flowers printed on it ~ lending a very contemporary silhouette, especially with a pair of heels. The idea is of course to pick a couple of floral separates and pair them with what you already have in the closet for a refreshing look this spring.
My take: After all, bolder is better! I have fallen in love with this new perspective to a trend that rocked more than half a century ago. If you prefer milder patterns then you may find it easier to complement a neutral set of clothes with beautiful floral accessories. For instance a floral embroidered purse can brighten up your overall look. Or consider investing in a pair of floral printed shoes to transform an outfit. This way you can still make a statement without spending too much on a wardrobe overhaul.
Micro Florals
Micro florals are beautifully feminine and perfect for fresh springtime wear. These prints were seen through the runways in soft spring shades on floating silks and chiffons, flirting with the audience through thigh-high splits, provocative necklines and high hemlines.
These softer floral patterns also lean towards the romantic side of fashion. This year, we've seen the use of micro florals mainly on lighter fabrics adding to the airy appeal of the ensemble. Hellessy, Ulla Johnson, and Brock Collection runway shows really made a difference in the use of this trend. The play of sheer tulle layers on micro-floral pieces added glamour while also lending the pieces a delicate touch.
How to wear micro florals in real life: Women and flowers … we go back in history, and if there is anything that has remained constant, then that is the use of flowers to beautify our appearance ~ either in the form of a delicate flower crown or draped around our wrists.
There's something sweet when it comes to these blooming micro florals. And the pattern has the ability to be easily used by women of various fashion sensibilities. From the unflinching teen to the minimalist businesswoman, micro florals can be added to one's spring wardrobe in several forms. Try a micro floral look from head to toe ~ a matching top and bottom set paired with simple accessories and minimal makeup.
My take: The thing about micro florals is that they have an innate ability to make you look younger and definitely more adorable. Like I always say if clothes aren't your way of embracing new fashion trends, then style up through your accessories. A pretty wristwatch inspired by floral patterns would look chic. You could also consider picking a pair of flower-inspired earrings or bracelet, or a necklace that features intricate blooms.
Mixed Bouquet
This Spring 2018 print trend is more inclined towards those with an affinity for edgy designs. Making an appearance in Louis Vuitton and Valentino collections, the mixed bouquet is a pattern being embraced mainly by those with very high design and style receptivity. Ranking high in originality, it features exceptional composition and co-ordination and in my opinion is the wild child of all floral patterns that perhaps requires a certain level of assimilation before it is adopted into more wardrobes.
How to wear the mixed bouquet in real life: I consider the mixed bouquet to be great for those who want to make an impact and accentuate their style sensibilities, but bear in mind that this edgy pattern requires careful consideration when you pick other pieces to be paired with it. Needless to say, the pattern needs you to walk on the thin line between good fashion sense and overkill.
I would advise you to incorporate this trend in only one piece of clothing at a time. And with the pattern stealing the show, reduce distraction from everything else including your accessories and makeup by keeping your overall look simple and understated and letting the pattern rule.
My take: Look out for this exceptional print and try pairing it with checks for something completely unexpected. Even though plaid is usually worn during winter season, I am sensing a more universal acceptance of plaid for spring and summer too.
Tropical Prints
For everyone who is looking to step up their floral fashion game, tropical prints are your take on the newness of spring. I have long awaited the use of hibiscus flowers beyond the beaches that I visit, and we finally saw the runways showcasing palm leaves and pretty hibiscus as a form of "growth and freshness" for spring and summer this year; with fashion houses like Gucci, Coach, Fenty Puma, No.21, and Michael Kors bringing these prints to the runways in the most unexpected forms and designs.
How to wear tropical print in real life: There is a lot to experiment with this print. You could try a head to toe look with either a tropical print dress, or work a pantsuit that features this print. If an all-out tropical print isn't quite you, then begin with subtle additions in the form of funky accessories or tropical printed bags and shoes to softly transform your look.
My take: Make this trend unique in your own way. Incorporate it with your style sensibilities, keeping your look vibrant, accentuating your femininity, and never for once, discounting your uniqueness. Could you condone the exotic tropics when it is all around you?
End note: I hope to have provided all of you with some inspiration on how to incorporate these spring fashion trends for 2018 into your own wardrobe. Before I end this post, I am going to stress on the importance of wearing whatever makes you feel comfortable, no matter which trends you embrace and which ones you forego.